10jul(jul 10)12:0012(jul 12)18:00Zahradníci na vodě
Event Details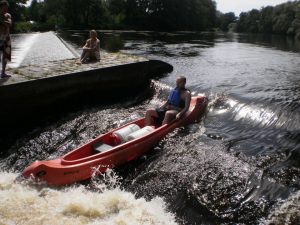 Ahoj,
zveme vás na vodáckou akci. Zatím máme 2 posádky a to Terku s Alessiem a mě s Bárou.
Pokud to aktuální stav vody dovolí tak bychom chtěli jet Tichou Orlici, kterou myslím ještě nikdo z nás 4 nejel.
Vyrážet budeme v pátek kolem 12:00 vlakem z Prahy (někdo možná pojede už ve čtvrtek večer, ale to ještě doladíme). Návrat v neděli večer.
Pojedeme na dvoumístných kanoích. Splouvat začneme už v pátek okolo 15:00.
Kdo by jste chtěl jet také napište mi do středy 1.7. do 12:00 ať vám zarezervuju loď
Těším se na společné zážitky!
https://www.facebook.com/events/s/zahradnici-na-vode/1857949297680635/
Time

10 (Friday) 12:00 - 12 (Sunday) 18:00