12jan14:0017:00Exercise with O-A method® for a healthy back and a better brain
Event Details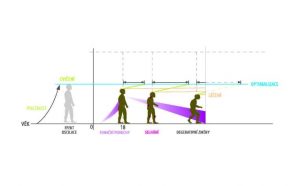 12.01.2020, 14:00 – 17:00 hod.
Studio Flame Dance, Sokolovská 22, Praha 8
Workshop COOLIVING project, vstupné: dobrovolné

Registrace zde: COOLIVING_Cvičení O-A metodou
https://docs.google.com/forms/d/e/1FAIpQLSeaNfGVVeUo0VvgCbERtVrmFUYa8JTMcrfGV_dMC-2gqbirew/viewform
Cvičení O-A metodou®pro zdravá záda a dokonalejší mozek
Půldenní workshop s PaedDr.Olgou Chválovou, CSc., Bezpochyby autorem nejrevolučnější metody cvičení všech dob "O-A Method®"
Tato metoda neupravuje držení těla pouze kosmeticky, ale může ji zásadně změnit. Pomáhá vytvořit základ zdravého pohybu, který každý potřebuje bez problémů zvládat své povinnosti v každodenním životě.
Proč se při cvičení zabývat chůzí? A proč už v mladém věku?
Cvičením pro správnou chůzi pomáhá vypěstovat obranný mechanismus proti destruktivnímu vlivu gravitace. Nikdy se tak nedozvíte, jak je nepříjemné, když bolí záda. Důrazem na uvolněnost při pohybu se cvičení O-A metodou® liší oproti těm směrům, které se zaměřují hlavně na posílení svalstva a stabilizaci tzv. středu těla. Jeho populární název –  Kocouří cviky – má připomínat pružnost, uvolněnost a plynulost, které čiší z pohybu koček a dalších kočkovitých šelem, což jim nijak nebrání pohybovat se též velmi energicky a podávat mimořádné fyzické výkony.
Exercise with O-A method® for a healthy back and a better brain
Half day workshop with PaedDr.Olga Chválová, CSc., no doubt the author of the most revolutionary exercise method of all time "O-A Method®"
This method does not adjust body posture only cosmetically, but can fundamentally change it.
It helps to create the basis of healthy movement that everybody needs to manage their duties in everyday life without difficulty.
Why do walking workout? And why at a young age?
This exercise helps to develop a defence mechanism against the destructive influence of gravity. You will never know how unpleasant it is when your back aches. With an emphasis on relaxed movement, O-A® exercises differ from those that focus mainly on strengthening the muscles and stabilizing the so-called center of the body. His popular name – Cat Exercises – which reminiscent of the flexibility, ease and fluency that sounds from the movement of cats, which in no way prevent them to move very energetically and perform extraordinary physical performance.
Time

(Sunday) 14:00 - 17:00
Organizer