14jul9:0010:30Deep Ecology ~ Express your Truthjoin the free online webinar!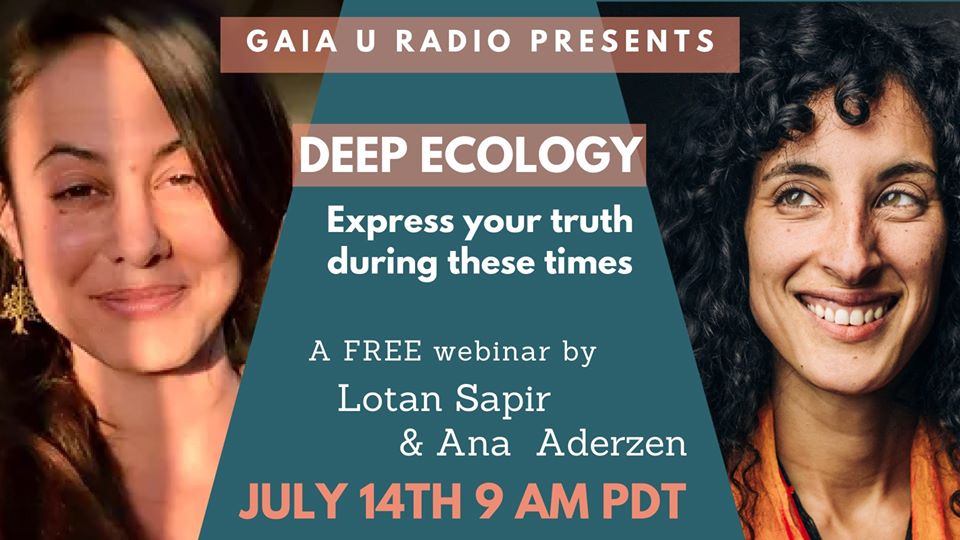 Event Details

Join Ana Apsara and Lotan Sapir during this interactive webinar as they innovate an online space that enables anyone to go deep within, sense their inner truth and let it out in their unique way.
For this purpose, we call upon meditative, physical, and creative practices to create a varied space that offers each participant ways to sink into their inner landscape. The camera and screen are assigned their specific space as enablers of an interaction that spans the planet – and we use them with the necessary mastery a tool needs to be of service. Thereby, we facilitate a collective process of mindful human interaction to empower us to express our truth more widely and inspire actions in its wake.
Time

(Tuesday) 9:00 - 10:30 PDT